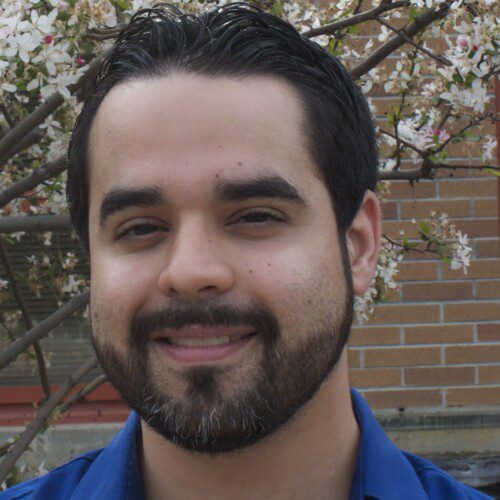 Greg Fonzo, Ph.D., is an assistant professor in the Department of Psychiatry at Dell Medical School. He graduated summa cum laude from the University of Georgia Honors Program in 2005 with a dual bachelor's degree in biology and psychology. He received his doctorate in clinical psychology in 2013 from the San Diego State University/University of California-San Diego Joint Doctoral Program. He completed his clinical internship at the Memphis Veterans Affairs Medical Center. Prior to joining the faculty at Dell Medical School, Fonzo completed two postdoctoral research fellowships. The first was a T32 Biobehavioral Research Fellowship in the Department of Psychiatry at the Stanford University School of Medicine, and the second was an Advanced Fellowship in Mental Illness at the Sierra-Pacific Mental Illness Research, Education and Clinical Center (MIRECC) at the Palo Alto Veterans Affairs Healthcare System.
Dr. Fonzo's research utilizes neuroscience tools to understand mechanisms of affective disorder psychopathology and treatment and leverages this understanding to improve clinical care and patient outcomes. His lab takes a multimodal approach to assessing disorder mechanisms and characteristics across diagnoses, such as post-traumatic stress disorder (PTSD), anxiety disorders and depression. Prior and future planned adopted approaches include behavioral and biological phenotyping of emotional reactivity, emotion regulation and reward processing; building computational models of decision-making algorithms and brain dynamics to understand information processing dysfunction across units of analysis; and utilizing brain stimulation tools (e.g., transcranial magnetic stimulation) to probe circuit dynamics, manipulate information processing and behavior, and modulate targets for novel interventions.
The Fonzo Lab utilizes structural and functional magnetic resonance imaging to elucidate neurocircuitry mechanisms underlying symptom expression within and across diagnostic categories, vulnerability to disorder development, treatment mechanisms, and individual-level biophenotypic characteristics that moderate or predict outcomes to evidence-based treatments. The ultimate goal is to improve clinical care and treatment outcomes for individuals suffering from stress-induced disorders by discovering how current treatments work, whom is best suited to receiving a particular treatment and why, and designing novel interventions targeted to engage specific brain circuits.